Calendar Full Width Block
1.10
Saturday1475269200
2.10
Sunday1475355600
3.10
Monday1475442000
4.10
Tuesday1475528400
5.10
Wednesday1475614800
6.10
Thursday1475701200
7.10
Friday1475787600
8.10
Saturday1475874000
9.10
Sunday1475960400
10.10
Monday1476046800
11.10
Tuesday1476133200
12.10
Wednesday1476219600
13.10
Thursday1476306000
14.10
Friday1476392400
15.10
Saturday1476478800
16.10
Sunday1476565200
17.10
Monday1476651600
18.10
Tuesday1476738000
19.10
Wednesday1476824400
20.10
Thursday1476910800
21.10
Friday1476997200
22.10
Saturday1477083600
23.10
Sunday1477170000
24.10
Monday1477256400
25.10
Tuesday1477342800
26.10
Wednesday1477429200
27.10
Thursday1477515600
28.10
Friday1477602000
29.10
Saturday1477688400
30.10
Sunday1477774800
31.10
Monday1477864800
1.11
Tuesday1477951200
2.11
Wednesday1478037600
3.11
Thursday1478124000
4.11
Friday1478210400
5.11
Saturday1478296800
6.11
Sunday1478383200
7.11
Monday1478469600
8.11
Tuesday1478556000
9.11
Wednesday1478642400
10.11
Thursday1478728800
11.11
Friday1478815200
12.11
Saturday1478901600
13.11
Sunday1478988000
14.11
Monday1479074400
15.11
Tuesday1479160800
16.11
Wednesday1479247200
17.11
Thursday1479333600
18.11
Friday1479420000
19.11
Saturday1479506400
20.11
Sunday1479592800
21.11
Monday1479679200
22.11
Tuesday1479765600
23.11
Wednesday1479852000
24.11
Thursday1479938400
25.11
Friday1480024800
26.11
Saturday1480111200
27.11
Sunday1480197600
28.11
Monday1480284000
29.11
Tuesday1480370400
30.11
Wednesday1480456800
1.12
Thursday1480543200
2.12
Friday1480629600
3.12
Saturday1480716000
4.12
Sunday1480802400
5.12
Monday1480888800
6.12
Tuesday1480975200
7.12
Wednesday1481061600
8.12
Thursday1481148000
9.12
Friday1481234400
10.12
Saturday1481320800
11.12
Sunday1481407200
12.12
Monday1481493600
13.12
Tuesday1481580000
14.12
Wednesday1481666400
15.12
Thursday1481752800
16.12
Friday1481839200
17.12
Saturday1481925600
18.12
Sunday1482012000
19.12
Monday1482098400
20.12
Tuesday1482184800
21.12
Wednesday1482271200
22.12
Thursday1482357600
23.12
Friday1482444000
24.12
Saturday1482530400
25.12
Sunday1482616800
26.12
Monday1482703200
27.12
Tuesday1482789600
28.12
Wednesday1482876000
29.12
Thursday1482962400
30.12
Friday1483048800
31.12
Saturday1483135200
1.1
Sunday1483221600
2.1
Monday1483308000
3.1
Tuesday1483394400
4.1
Wednesday1483480800
5.1
Thursday1483567200
6.1
Friday1483653600
7.1
Saturday1483740000
8.1
Sunday1483826400
9.1
Monday1483912800
10.1
Tuesday1483999200
11.1
Wednesday1484085600
12.1
Thursday1484172000
13.1
Friday1484258400
14.1
Saturday1484344800
15.1
Sunday1484431200
16.1
Monday1484517600
17.1
Tuesday1484604000
18.1
Wednesday1484690400
19.1
Thursday1484776800
20.1
Friday1484863200
21.1
Saturday1484949600
22.1
Sunday1485036000
23.1
Monday1485122400
24.1
Tuesday1485208800
25.1
Wednesday1485295200
26.1
Thursday1485381600
27.1
Friday1485468000
28.1
Saturday1485554400
29.1
Sunday1485640800
30.1
Monday1485727200
31.1
Tuesday1485813600
1.2
Wednesday1485900000
2.2
Thursday1485986400
3.2
Friday1486072800
4.2
Saturday1486159200
5.2
Sunday1486245600
6.2
Monday1486332000
7.2
Tuesday1486418400
8.2
Wednesday1486504800
9.2
Thursday1486591200
10.2
Friday1486677600
11.2
Saturday1486764000
12.2
Sunday1486850400
13.2
Monday1486936800
14.2
Tuesday1487023200
15.2
Wednesday1487109600
16.2
Thursday1487196000
17.2
Friday1487282400
18.2
Saturday1487368800
19.2
Sunday1487455200
20.2
Monday1487541600
21.2
Tuesday1487628000
22.2
Wednesday1487714400
23.2
Thursday1487800800
24.2
Friday1487887200
25.2
Saturday1487973600
26.2
Sunday1488060000
27.2
Monday1488146400
28.2
Tuesday1488232800
1.3
Wednesday1488319200
2.3
Thursday1488405600
3.3
Friday1488492000
4.3
Saturday1488578400
5.3
Sunday1488664800
6.3
Monday1488751200
7.3
Tuesday1488837600
8.3
Wednesday1488924000
9.3
Thursday1489010400
10.3
Friday1489096800
11.3
Saturday1489183200
12.3
Sunday1489269600
13.3
Monday1489356000
14.3
Tuesday1489442400
15.3
Wednesday1489528800
16.3
Thursday1489615200
17.3
Friday1489701600
18.3
Saturday1489788000
19.3
Sunday1489874400
20.3
Monday1489960800
21.3
Tuesday1490047200
22.3
Wednesday1490133600
23.3
Thursday1490220000
24.3
Friday1490306400
25.3
Saturday1490389200
26.3
Sunday1490475600
27.3
Monday1490562000
28.3
Tuesday1490648400
29.3
Wednesday1490734800
30.3
Thursday1490821200
31.3
Friday1490907600
1.4
Saturday1490994000
2.4
Sunday1491080400
3.4
Monday1491166800
4.4
Tuesday1491253200
5.4
Wednesday1491339600
6.4
Thursday1491426000
7.4
Friday1491512400
8.4
Saturday1491598800
9.4
Sunday1491685200
10.4
Monday1491771600
11.4
Tuesday1491858000
12.4
Wednesday1491944400
13.4
Thursday1492030800
14.4
Friday1492117200
15.4
Saturday1492203600
16.4
Sunday1492290000
17.4
Monday1492376400
18.4
Tuesday1492462800
19.4
Wednesday1492549200
20.4
Thursday1492635600
21.4
Friday1492722000
22.4
Saturday1492808400
23.4
Sunday1492894800
24.4
Monday1492981200
25.4
Tuesday1493067600
26.4
Wednesday1493154000
27.4
Thursday1493240400
28.4
Friday1493326800
29.4
Saturday1493413200
30.4
Sunday1493499600
1.5
Monday1493586000
2.5
Tuesday1493672400
3.5
Wednesday1493758800
4.5
Thursday1493845200
5.5
Friday1493931600
6.5
Saturday1494018000
7.5
Sunday1494104400
8.5
Monday1494190800
9.5
Tuesday1494277200
10.5
Wednesday1494363600
11.5
Thursday1494450000
12.5
Friday1494536400
13.5
Saturday1494622800
14.5
Sunday1494709200
15.5
Monday1494795600
16.5
Tuesday1494882000
17.5
Wednesday1494968400
18.5
Thursday1495054800
19.5
Friday1495141200
20.5
Saturday1495227600
21.5
Sunday1495314000
22.5
Monday1495400400
23.5
Tuesday1495486800
24.5
Wednesday1495573200
25.5
Thursday1495659600
26.5
Friday1495746000
27.5
Saturday1495832400
28.5
Sunday1495918800
29.5
Monday1496005200
30.5
Tuesday1496091600
31.5
Wednesday1496178000
1.6
Thursday1496264400
2.6
Friday1496350800
3.6
Saturday1496437200
4.6
Sunday1496523600
5.6
Monday1496610000
6.6
Tuesday1496696400
7.6
Wednesday1496782800
8.6
Thursday1496869200
9.6
Friday1496955600
10.6
Saturday1497042000
11.6
Sunday1497128400
12.6
Monday1497214800
13.6
Tuesday1497301200
14.6
Wednesday1497387600
15.6
Thursday1497474000
16.6
Friday1497560400
17.6
Saturday1497646800
18.6
Sunday1497733200
19.6
Monday1497819600
20.6
Tuesday1497906000
21.6
Wednesday1497992400
22.6
Thursday1498078800
23.6
Friday1498165200
24.6
Saturday1498251600
25.6
Sunday1498338000
26.6
Monday1498424400
27.6
Tuesday1498510800
28.6
Wednesday1498597200
29.6
Thursday1498683600
30.6
Friday1498770000
1.7
Saturday1498856400
2.7
Sunday1498942800
3.7
Monday1499029200
4.7
Tuesday1499115600
5.7
Wednesday1499202000
6.7
Thursday1499288400
7.7
Friday1499374800
8.7
Saturday1499461200
9.7
Sunday1499547600
10.7
Monday1499634000
11.7
Tuesday1499720400
12.7
Wednesday1499806800
13.7
Thursday1499893200
14.7
Friday1499979600
15.7
Saturday1500066000
16.7
Sunday1500152400
17.7
Monday1500238800
18.7
Tuesday1500325200
19.7
Wednesday1500411600
20.7
Thursday1500498000
21.7
Friday1500584400
22.7
Saturday1500670800
23.7
Sunday1500757200
24.7
Monday1500843600
25.7
Tuesday1500930000
26.7
Wednesday1501016400
27.7
Thursday1501102800
28.7
Friday1501189200
29.7
Saturday1501275600
30.7
Sunday1501362000
31.7
Monday1501448400
1.8
Tuesday1501534800
2.8
Wednesday1501621200
3.8
Thursday1501707600
4.8
Friday1501794000
5.8
Saturday1501880400
6.8
Sunday1501966800
7.8
Monday1502053200
8.8
Tuesday1502139600
9.8
Wednesday1502226000
10.8
Thursday1502312400
11.8
Friday1502398800
12.8
Saturday1502485200
13.8
Sunday1502571600
14.8
Monday1502658000
15.8
Tuesday1502744400
16.8
Wednesday1502830800
17.8
Thursday1502917200
18.8
Friday1503003600
19.8
Saturday1503090000
20.8
Sunday1503176400
21.8
Monday1503262800
22.8
Tuesday1503349200
23.8
Wednesday1503435600
24.8
Thursday1503522000
25.8
Friday1503608400
26.8
Saturday1503694800
27.8
Sunday1503781200
28.8
Monday1503867600
29.8
Tuesday1503954000
30.8
Wednesday1504040400
31.8
Thursday1504126800
1.9
Friday1504213200
2.9
Saturday1504299600
3.9
Sunday1504386000
4.9
Monday1504472400
5.9
Tuesday1504558800
6.9
Wednesday1504645200
7.9
Thursday1504731600
8.9
Friday1504818000
9.9
Saturday1504904400
10.9
Sunday1504990800
11.9
Monday1505077200
12.9
Tuesday1505163600
13.9
Wednesday1505250000
14.9
Thursday1505336400
15.9
Friday1505422800
16.9
Saturday1505509200
17.9
Sunday1505595600
18.9
Monday1505682000
19.9
Tuesday1505768400
20.9
Wednesday1505854800
21.9
Thursday1505941200
22.9
Friday1506027600
23.9
Saturday1506114000
24.9
Sunday1506200400
25.9
Monday1506286800
26.9
Tuesday1506373200
27.9
Wednesday1506459600
28.9
Thursday1506546000
29.9
Friday1506632400
30.9
Saturday1506718800
1.10
Sunday1506805200
2.10
Monday1506891600
3.10
Tuesday1506978000
4.10
Wednesday1507064400
5.10
Thursday1507150800
6.10
Friday1507237200
7.10
Saturday1507323600
8.10
Sunday1507410000
9.10
Monday1507496400
10.10
Tuesday1507582800
11.10
Wednesday1507669200
12.10
Thursday1507755600
13.10
Friday1507842000
14.10
Saturday1507928400
15.10
Sunday1508014800
16.10
Monday1508101200
17.10
Tuesday1508187600
18.10
Wednesday1508274000
19.10
Thursday1508360400
20.10
Friday1508446800
21.10
Saturday1508533200
22.10
Sunday1508619600
23.10
Monday1508706000
24.10
Tuesday1508792400
25.10
Wednesday1508878800
26.10
Thursday1508965200
27.10
Friday1509051600
28.10
Saturday1509138000
29.10
Sunday1509224400
30.10
Monday1509314400
31.10
Tuesday1509400800
1.11
Wednesday1509487200
2.11
Thursday1509573600
3.11
Friday1509660000
4.11
Saturday1509746400
5.11
Sunday1509832800
6.11
Monday1509919200
7.11
Tuesday1510005600
8.11
Wednesday1510092000
9.11
Thursday1510178400
10.11
Friday1510264800
11.11
Saturday1510351200
12.11
Sunday1510437600
13.11
Monday1510524000
14.11
Tuesday1510610400
15.11
Wednesday1510696800
16.11
Thursday1510783200
17.11
Friday1510869600
18.11
Saturday1510956000
19.11
Sunday1511042400
20.11
Monday1511128800
21.11
Tuesday1511215200
22.11
Wednesday1511301600
23.11
Thursday1511388000
24.11
Friday1511474400
25.11
Saturday1511560800
26.11
Sunday1511647200
27.11
Monday1511733600
28.11
Tuesday1511820000
29.11
Wednesday1511906400
30.11
Thursday1511992800
1.12
Friday1512079200
2.12
Saturday1512165600
3.12
Sunday1512252000
4.12
Monday1512338400
5.12
Tuesday1512424800
6.12
Wednesday1512511200
7.12
Thursday1512597600
8.12
Friday1512684000
9.12
Saturday1512770400
10.12
Sunday1512856800
11.12
Monday1512943200
12.12
Tuesday1513029600
13.12
Wednesday1513116000
14.12
Thursday1513202400
15.12
Friday1513288800
16.12
Saturday1513375200
17.12
Sunday1513461600
18.12
Monday1513548000
19.12
Tuesday1513634400
20.12
Wednesday1513720800
21.12
Thursday1513807200
22.12
Friday1513893600
23.12
Saturday1513980000
24.12
Sunday1514066400
25.12
Monday1514152800
26.12
Tuesday1514239200
27.12
Wednesday1514325600
28.12
Thursday1514412000
29.12
Friday1514498400
30.12
Saturday1514584800
31.12
Sunday1514671200
1.1
Monday1514757600
2.1
Tuesday1514844000
3.1
Wednesday1514930400
4.1
Thursday1515016800
5.1
Friday1515103200
6.1
Saturday1515189600
7.1
Sunday1515276000
8.1
Monday1515362400
9.1
Tuesday1515448800
10.1
Wednesday1515535200
11.1
Thursday1515621600
12.1
Friday1515708000
13.1
Saturday1515794400
14.1
Sunday1515880800
15.1
Monday1515967200
16.1
Tuesday1516053600
17.1
Wednesday1516140000
18.1
Thursday1516226400
19.1
Friday1516312800
20.1
Saturday1516399200
21.1
Sunday1516485600
22.1
Monday1516572000
23.1
Tuesday1516658400
24.1
Wednesday1516744800
25.1
Thursday1516831200
26.1
Friday1516917600
27.1
Saturday1517004000
28.1
Sunday1517090400
29.1
Monday1517176800
30.1
Tuesday1517263200
31.1
Wednesday1517349600
1.2
Thursday1517436000
2.2
Friday1517522400
3.2
Saturday1517608800
4.2
Sunday1517695200
5.2
Monday1517781600
6.2
Tuesday1517868000
7.2
Wednesday1517954400
8.2
Thursday1518040800
9.2
Friday1518127200
10.2
Saturday1518213600
11.2
Sunday1518300000
12.2
Monday1518386400
13.2
Tuesday1518472800
14.2
Wednesday1518559200
15.2
Thursday1518645600
16.2
Friday1518732000
17.2
Saturday1518818400
18.2
Sunday1518904800
19.2
Monday1518991200
20.2
Tuesday1519077600
21.2
Wednesday1519164000
22.2
Thursday1519250400
23.2
Friday1519336800
24.2
Saturday1519423200
25.2
Sunday1519509600
26.2
Monday1519596000
27.2
Tuesday1519682400
28.2
Wednesday1519768800
1.3
Thursday1519855200
2.3
Friday1519941600
3.3
Saturday1520028000
4.3
Sunday1520114400
5.3
Monday1520200800
6.3
Tuesday1520287200
7.3
Wednesday1520373600
8.3
Thursday1520460000
9.3
Friday1520546400
10.3
Saturday1520632800
11.3
Sunday1520719200
12.3
Monday1520805600
13.3
Tuesday1520892000
14.3
Wednesday1520978400
15.3
Thursday1521064800
16.3
Friday1521151200
17.3
Saturday1521237600
18.3
Sunday1521324000
19.3
Monday1521410400
20.3
Tuesday1521496800
21.3
Wednesday1521583200
22.3
Thursday1521669600
23.3
Friday1521756000
24.3
Saturday1521838800
25.3
Sunday1521925200
26.3
Monday1522011600
27.3
Tuesday1522098000
28.3
Wednesday1522184400
29.3
Thursday1522270800
30.3
Friday1522357200
31.3
Saturday1522443600
1.4
Sunday1522530000
2.4
Monday1522616400
3.4
Tuesday1522702800
4.4
Wednesday1522789200
5.4
Thursday1522875600
6.4
Friday1522962000
7.4
Saturday1523048400
8.4
Sunday1523134800
9.4
Monday1523221200
10.4
Tuesday1523307600
11.4
Wednesday1523394000
12.4
Thursday1523480400
13.4
Friday1523566800
14.4
Saturday1523653200
15.4
Sunday1523739600
16.4
Monday1523826000
17.4
Tuesday1523912400
18.4
Wednesday1523998800
19.4
Thursday1524085200
20.4
Friday1524171600
21.4
Saturday1524258000
22.4
Sunday1524344400
23.4
Monday1524430800
24.4
Tuesday1524517200
25.4
Wednesday1524603600
26.4
Thursday1524690000
27.4
Friday1524776400
28.4
Saturday1524862800
29.4
Sunday1524949200
30.4
Monday1525035600
1.5
Tuesday1525122000
2.5
Wednesday1525208400
3.5
Thursday1525294800
4.5
Friday1525381200
5.5
Saturday1525467600
6.5
Sunday1525554000
7.5
Monday1525640400
8.5
Tuesday1525726800
9.5
Wednesday1525813200
10.5
Thursday1525899600
11.5
Friday1525986000
12.5
Saturday1526072400
13.5
Sunday1526158800
14.5
Monday1526245200
15.5
Tuesday1526331600
16.5
Wednesday1526418000
17.5
Thursday1526504400
18.5
Friday1526590800
19.5
Saturday1526677200
20.5
Sunday1526763600
21.5
Monday1526850000
22.5
Tuesday1526936400
23.5
Wednesday1527022800
24.5
Thursday1527109200
25.5
Friday1527195600
26.5
Saturday1527282000
27.5
Sunday1527368400
28.5
Monday1527454800
29.5
Tuesday1527541200
30.5
Wednesday1527627600
31.5
Thursday1527714000
1.6
Friday1527800400
2.6
Saturday1527886800
3.6
Sunday1527973200
4.6
Monday1528059600
5.6
Tuesday1528146000
6.6
Wednesday1528232400
7.6
Thursday1528318800
8.6
Friday1528405200
9.6
Saturday1528491600
10.6
Sunday1528578000
11.6
Monday1528664400
12.6
Tuesday1528750800
13.6
Wednesday1528837200
14.6
Thursday1528923600
15.6
Friday1529010000
16.6
Saturday1529096400
17.6
Sunday1529182800
18.6
Monday1529269200
19.6
Tuesday1529355600
20.6
Wednesday1529442000
21.6
Thursday1529528400
22.6
Friday1529614800
23.6
Saturday1529701200
24.6
Sunday1529787600
25.6
Monday1529874000
26.6
Tuesday1529960400
27.6
Wednesday1530046800
28.6
Thursday1530133200
29.6
Friday1530219600
30.6
Saturday1530306000
1.7
Sunday1530392400
2.7
Monday1530478800
3.7
Tuesday1530565200
4.7
Wednesday1530651600
5.7
Thursday1530738000
6.7
Friday1530824400
7.7
Saturday1530910800
8.7
Sunday1530997200
9.7
Monday1531083600
10.7
Tuesday1531170000
11.7
Wednesday1531256400
12.7
Thursday1531342800
13.7
Friday1531429200
14.7
Saturday1531515600
15.7
Sunday1531602000
16.7
Monday1531688400
17.7
Tuesday1531774800
18.7
Wednesday1531861200
19.7
Thursday1531947600
20.7
Friday1532034000
21.7
Saturday1532120400
22.7
Sunday1532206800
23.7
Monday1532293200
24.7
Tuesday1532379600
25.7
Wednesday1532466000
26.7
Thursday1532552400
27.7
Friday1532638800
28.7
Saturday1532725200
29.7
Sunday1532811600
30.7
Monday1532898000
31.7
Tuesday1532984400
1.8
Wednesday1533070800
2.8
Thursday1533157200
3.8
Friday1533243600
4.8
Saturday1533330000
5.8
Sunday1533416400
6.8
Monday1533502800
7.8
Tuesday1533589200
8.8
Wednesday1533675600
9.8
Thursday1533762000
10.8
Friday1533848400
11.8
Saturday1533934800
12.8
Sunday1534021200
13.8
Monday1534107600
14.8
Tuesday1534194000
15.8
Wednesday1534280400
16.8
Thursday1534366800
17.8
Friday1534453200
18.8
Saturday1534539600
19.8
Sunday1534626000
20.8
Monday1534712400
21.8
Tuesday1534798800
22.8
Wednesday1534885200
23.8
Thursday1534971600
24.8
Friday1535058000
25.8
Saturday1535144400
26.8
Sunday1535230800
27.8
Monday1535317200
28.8
Tuesday1535403600
29.8
Wednesday1535490000
30.8
Thursday1535576400
31.8
Friday1535662800
1.9
Saturday1535749200
2.9
Sunday1535835600
3.9
Monday1535922000
4.9
Tuesday1536008400
5.9
Wednesday1536094800
6.9
Thursday1536181200
7.9
Friday1536267600
8.9
Saturday1536354000
9.9
Sunday1536440400
10.9
Monday1536526800
11.9
Tuesday1536613200
12.9
Wednesday1536699600
13.9
Thursday1536786000
14.9
Friday1536872400
15.9
Saturday1536958800
16.9
Sunday1537045200
17.9
Monday1537131600
18.9
Tuesday1537218000
19.9
Wednesday1537304400
20.9
Thursday1537390800
Dir.: Roland Klick
85 minutes
After committing a bank robbery, Sunshine and Kid escape through Sierra in Mexico until they reach a ghost town. There they encounter Charles Dump, who appears to be the last inhabitant of the town. A merciless battle instigates between the three for the great spoils.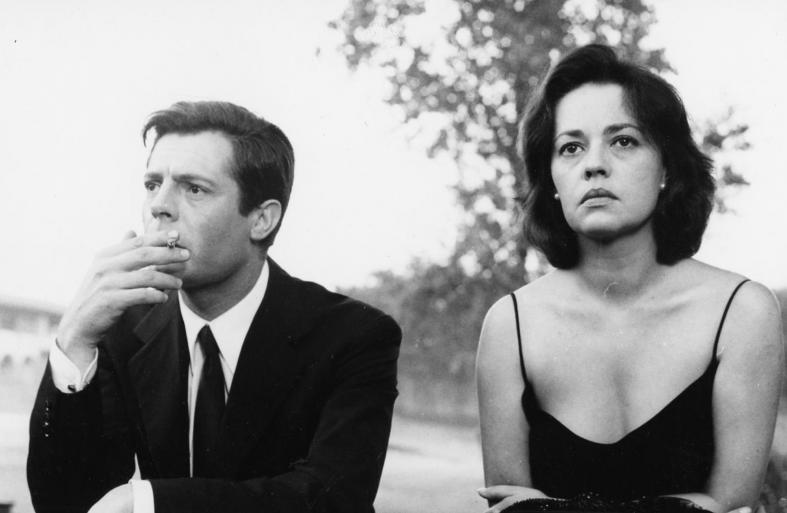 Dir.: Michelangelo Antonioni
121 minutes
Twenty four hours in the lives of a successful writer in the midst of a creative block and his estranged wife. As their stories unfold, we travel more deeply through the paths of their crisis….
Dir.: Carl Theodor Dreyer
73 minutes
Allan Gray arrives to a remote estate, where he encounters chilling phenomena that include a shadow with a life of its own. When the estate owner's daughter becomes ill, there seems to be a more terrifying meaning to the supernatural phenomena.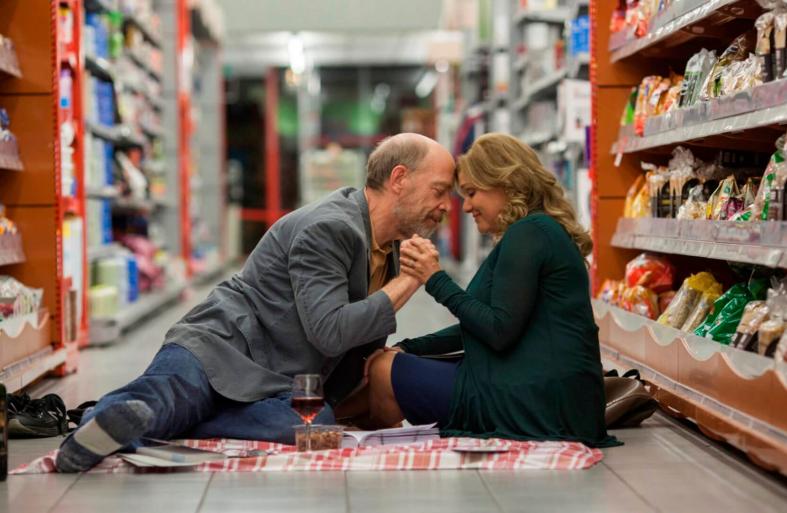 Dir.: Christopher Papakaliatis
115 minutes
Through three love stories between Greeks and foreigners, Worlds Apart explores the power of love and offers a different look at a country in crisis. "It's an often tender, affecting film that slowly creeps up on you — then completely takes hold" (Los Angeles Times).